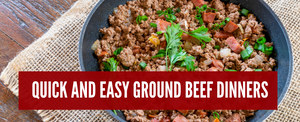 It's that time of year again when the kids head back to school and the world falls back into a routine, but that doesn't mean your dinners need to be boring. Tame dinner-time chaos with these simple ground beef meals.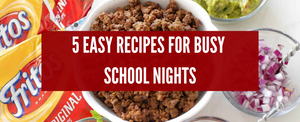 Wow! I don't about you, but this summer has flown by. I can't believe that its already time to head back to school. After being in a summer groove though, it can be hard to get back into the groove of school nights. To make this easier, we've rounded up five easy recipes that your family will love. Check out these perfect for weeknight meals when you're looking for something quick, but delicious. 
Whether you're having a large or small gathering or celebrating with friends or family, here are a few recipes that can work with any group. I'm sure these new recipes will bring *fireworks* to your taste buds! Check out these recipes inspired by the warm weather and the spirit of Independence Day!